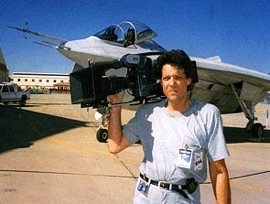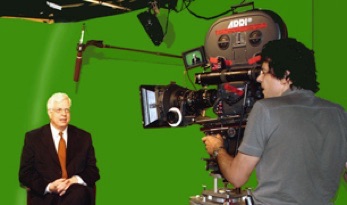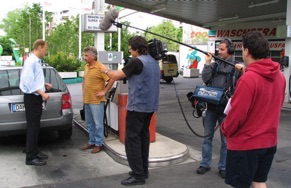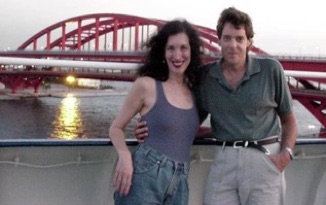 On location in Mojave, CA shooting Battle of the X Planes for PBS.
Greenscreen shoot for Baseball, Dennis and the French with Dennis Prager.
On the set of Fuel in Germany with Josh Tickel.
On location in Japan with wife Judy shooting Semester at Sea's  World Voyage (a 100 day gig around the globe)
Peter Bonilla
Cinematographer
Los Angeles,  CA
Phone: (323) 819-2348
E-mail:  peter@peterbonilla.com
Cinematogrpher PETER BONILLA has over three decades of film and digital production experience in Los Angeles, New York and around the globe. He first established his love for photography as a youth, developing and printing his still images with a home darkroom setup. During his late teens, he was hired to build a professional darkroom and create an anamorphic still portfolio which was used to promote the Fantascope Corporation, a Los Angeles based company that manufactured anamorphic lenses for the 16mm, Super 8 and stills markets.
After graduating Cum Laude from UCLA Film School, Peter's first staff job was at the National Film Board of Canada in the dailies synching department. Then, after an eight month stint as an assistant editor in a windowless room during Montreal's long dark winter, he realized that this wasn't the life for him; so he went freelance as an assistant cameraman and eventually moved to Manhattan where he worked with and trained under such greats as Arthur Ornitz, Ed Lachman, Greg Andracke, Jeri Sopanen and others.
Peter is fluent in French and Spanish and has travelled extensively. He worked in Saudi Arabia for a year directing corporate & training videos for Aramco. His Cimematographer credits include documentaries, music videos, commercials, PSAs, corporate and independent film projects. During the Covid 19 panandemic, he's shooting content for the web and advising corporate clients on best practices to improve their image on Zoom and their video presence online. His passion for lighting and for keeping current with the latest digital technology have never waned.